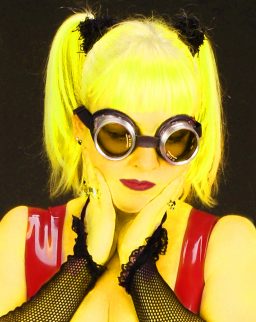 Early I discovered my great passion for painting, craftsmanship and beautiful materials.
After my school days, I took an apprenticeship as a screen printer, colors fascinated me and I produced my first own art prints.
Many years of independence as a communication designer / web designer followed. In large-scale painting, with which I began at this time, I developed my own mixture of acrylics, chalks and marbles.
Over the years I have traveled extensively through Asia and Africa, where I have mostly been involved in family life and have had a lively exchange with local artists. The trips have fascinated me and strongly influenced my work.
I began with carving sculptures, which I mostly combined with metals, but also Plexiglas in combination with metal was an interesting variant.
As a person who is continually looking for new challenges, the first piece of jewelry, the Lingam heart, was called "Nearly joined" by coincidence or by a combination of several circumstances.
The idea of designing erotic jewelry was born at the beginning of the year 2011, founding the site Eros Fine Art. Since then, I have been working with 3D art and 3D technology.
All my jewelery or sculptures tell a story. It is always a personal story as well, because I can only create what is expression of my soul or my experience, my perception or point of view.